Ace Communications LTD Co DBA ACE Global will acquire, prepare and organize materials, using the latest technologies of the Internet, virtual libraries and automated databases.

We offer outstanding Professional and Technical Library Services, Document Scanning and Conversion, Records Management and Administrative Services at a reasonable price with trained professionals.
Safe and Sound
We perform document management and operate according to sound business principles and high ethical standards. Client data is safeguarded under strict security measures.
Secured and Solid
Our experienced staff will provide technical support services for DoD by management and distribution of documents through a secured government Intranet, as well as technical data including engineering drawings and publications. Our team will utilize existing strict tech data controls using the databases and tools to prevent unauthorized tech data from being used on DoD aircraft.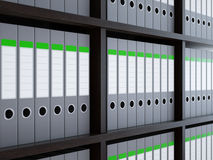 Operator Services
Data Entry
Filing
Scanning
Engineering Drawing
Message Distribution
Administrative Management
Library Management
Operator Services:

Data Entry

Filing

Scanning

Engineering Drawing

Message Distribution

Administrative Management

Library Management


Specialized services include:
Provide and implement management policies/practices

Plan and control of resource management

Manage general library operations

Assess and adjust measurements, analysis, and improvements

Maintain a central physical technical publication library

Direct library users to standard references

Maintain an electronic intranet library

Organize and maintain technical manuals and periodicals

Prepare volumes for binding

Process publication loan requests

Perform routine catalog and coding of library materials

Retrieve information from computer databases